One of the texts I am researching for my PhD thesis is Buffy the Vampire Slayer, and in particular both the depiction of Willow Rosenberg's sexuality and her complex morality. What I present here is just some unedited notes on some of my thought processes, taken from my chapter notes. These are definitely unrefined and unpolished, but certainly a start in getting my head around Buffy's somewhat problematic relationship with queer identities.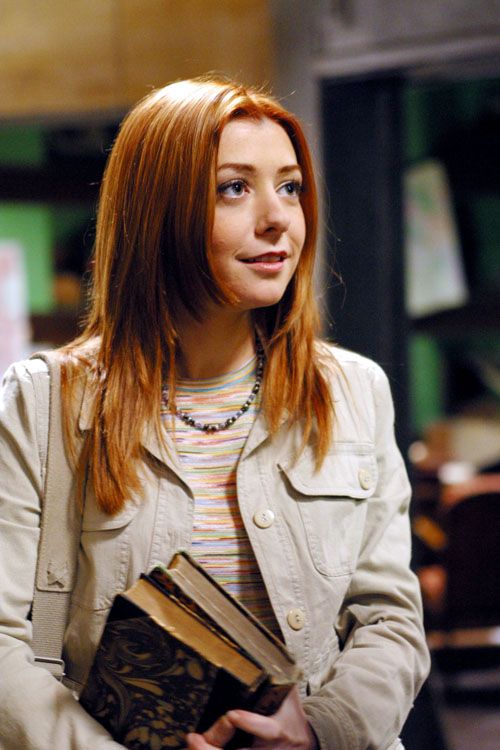 Willow's moral compass and her sexuality cannot be separated. When she ascribes to monosexuality, whether this be heterosexual in the early seasons or homosexual following season four, she is read as ultimately heroic. This behaviour necessitates her "picking a side", which itself carries notions of bi-erasure, and it is when her ability to choose is taken from her that her capacity for cruelty becomes apparent. This is first evident in season three when she is forced to choose between Xander and Oz. Although she ultimately chooses Oz, who quickly forgives her, her affair with Xander demonstrates cruelty towards Xander's girlfriend Cordelia, leading to the Wishverse's existence and the bisexual villainy of Vampire Willow in the first place. (Please note: my extended notes from my draft has a longer discussion of Willow and Xander in the Wishverse.) Later, her the choice between Oz and Tara leads to her long-running "magic-addiction" storyline, in which she inflicts a number of cruel acts on Tara such as removing her memories, and therefore her consent in their sexual relationship, and her rejection of Oz forcing him to permanently extract himself from his friends. In season seven, following Tara's death, the possibility of a relationship with Kennedy literally turns Willow into Tara's (male) murderer, Warren, switching her relationship from homosexual to heterosexual, and making Willow literally "bi"sexual according to Freud's definition of the term, existing as both male and female.
In her essay '"Lesbian, Gay-Type Lovers": Buffy, Postmodern Gothic and Interruptions to the Lesbian Cliche', Emily Gray defines the "lesbian cliche" as "lesbian women as falling prey to madness, violent tendencies and inevitable death" (p. 137), all of which take place in the tragic end to Willow and Tara's love story. Willow falls prey to her magic addiction, leading to her emotionally and sexually taking advantage of Tara by placing her under a spell. Later, following Tara's senseless death at the hands of Warren (a character who embodies toxic masculinity, attempting date rape and later murdering his ex-girlfriend Katrina, and his hatred of Buffy stemming from the fact that she is a powerful woman), Willow is driven psychotic by grief; absorbing dark magic, attacking her friends, torturing and murdering Warren, and attempting to bring about the end of the world. Dark Willow embodies the trope of the "Psycho Lesbian". In defining this trope, TV Tropes states "For years, a cocktail of censorship and bigotry rendered all lesbian characters on screen exclusively psychotic and villainous. The Hays Code-era requirements that "deviant" characters (and that included all gay characters of any gender) must not be made sympathetic or rewarded meant that such characters would almost inevitably be toast before the final credits rolled – and this convention has persisted long after the demise of the Code itself. This trope carries uncomfortable subtext: go straight or go crazy." However, Dark Willow could also embody the negative traits of the bisexual. She is predatory, hunting down Warren's accomplices Jonathan and Andrew. It may be also pertinent to note that Andrew is a queer character established to be in love with Warren, who nevertheless participates in the plan to hypnotise Katrina into sex in an attempt to please Warren, making him also a depraved bisexual in conduct if not in desire.
Dark Willow is also greedy, choosing to fight both Buffy and Giles in order to steal all the dark magic for herself to enact her plans. Dark Willow is also read as greedy in the sense that she does not believe that humanity deserves to continue if Tara cannot live. Her greedy nature when it comes to the binaries of living/dead have already been demonstrated earlier in the season, when she ripped Buffy out of Paradise due to the Scooby Gang's grief for her death. As Buffy sings in Once More With Feeling, "there was no pain. No fear, no doubt, til' they pulled me out of heaven. So here's my refrain. I live in hell, because I've been expelled from heaven." Much of season six is focused on the trauma Buffy experiences due to Willow's actions in bringing her back from the dead, and Willow is driven genocidal by the fact that she cannot condemn her lover to the same fate she bestowed upon her best friend. While I in no way believe that the writers of Buffy the Vampire Slayer intended for Willow's path to darkness to map onto negative stereotypes of bisexuality, it is unavoidable in reading Willow as bisexual to avoid the conclusion of bisexuality having negative connotations.
Willow is brought out of her world-ending rage by the love that Xander, her lifelong best friend and former love interest, shows her. Gray notes 'another feature of the lesbian cliche, the notion that lesbianism is only temporary and that, eventually, all "normal women" will return to heterosexuality.' (p. 137) Thankfully, this is not a path that Buffy the Vampire Slayer takes. Despite Xander restoring Willow to the side of good, he does not also restore her to heterosexuality. Willow's future love interests in season seven and in the comics are all women, aside from the season seven episode Him in which she is bewitched into loving a man (and even then, wants to use magic to turn him into a woman.) However, the advent of her relationship with Kennedy also, again unintentionally, links Willow's potential for bisexuality with her capacity for evil. Driven by guilt at moving on from Tara, Willow's first kiss with Kennedy physically transforms her into a man, namely Warren. A surface-level reading has her becoming Warren due to his being an embodiment of Tara's loss, and also reflects the overarching plot of the season, with The First Evil taking the forms of the deceased to torment Buffy and her friends. Nevertheless, Willow becoming a male form does reinforce the potential fluidity of her sexuality and identity. A male Willow questions whether she can truly be read as lesbian at this point, when we remember that Tara was the only woman she loved, and when choosing between Tara and Oz, Willow told Buffy that she didn't love women, but she loved a woman. Eventually, Willow recovers from her transformation, embarks on a relationship with Kennedy, and in the comics remains "sapphic". Willow's potentially fluid or bisexual identity settles into distinct lesbianism as she attains goddess-like magical abilities. This may be Willow finally passing through the stages of "compulsory hetereosexuality" in order to identify as lesbian, but in a bisexual reading, this symbolises the negative stereotype that bisexuality is temporary state, not a true identity, and bisexuals are simply homosexuals in denial or wishing to retain heterosexual privilege.
Instead, there is an argument to say that Willow's eventual firm identity as lesbian is tied to her Wiccan identity. Flirtations with witchcraft line up perfectly with Willow's developing sexuality, including her problematic "temporary" stage of bisexuality. Willow is firmly read as heterosexual until she begins to seriously develop skills in Wicca, at the same time that Willow perceives her vampire doppelgänger as "kinda gay". Through her early relationship with Tara, Willow is able to practice Wicca without significant ramifications, while at the same time her identity as lesbian and her relationship with Tara is stable. When her relationship begins to break down, Willow's relationship with witchcraft is villainised as she moves away from "good" Wicca to dark magic. Meanwhile, in season seven, Willow represses her Wiccan side while also questioning her ability to form a relationship with another woman, before her final ascension to Wiccan goddess along with her relationship with Kennedy. Willow is a "good" heterosexual before she becomes a witch, and a "good" homosexual when she practices Wicca, but a "bad" bisexual when vampiric, influenced by dark magic, or in the liminal space between magic user and magic addict in recovery.